From 1966 To 2019, The Top 165 All Time Best Urdu TV Dramas
Share

Tweet

Share

Share

Share

Email
For every Urdu speaking person on the planet, one fact holds true without the distinction of nationality, age and religion … it is the love for Urdu TV dramas. Pakistani dramas, the other name for Urdu drama, have been the crown bearers of quality ever since the first TV transmission from Pakistan rode the air waves.
Following is a thorough compilation of the best TV dramas (series/serials) to come out of Pakistan. Starting with the currently playing dramas, the list delves into productions of yore sifting through them chronologically. As can been seen, some years have come with far greater number of entries than others. PTV of the 80's and 90's has been a champion when it comes to producing classy drama. Though the technical facilities had been abysmal, however, the production quality, coupled with the depth of script and the level of direction had been top notch.
We have ensured to add the precise year when the shows have been telecast to keep it as wholesome for you as possible. Scroll through the screen, and decide what binge watching treat you're going to indulge in this weekend!
Top TV Dramas Currently Running
A Plus Entertainment
It's a story of hushing up the true love with suppression and extreme brutality, which transfers from generation to generation. Firstly, grandmother put an brunt ember into her daughter in law's mouth and then the same harsh ritual gets repeated with the grandson's wife.
ARY Digital
A father is the head of the family who keeps the family together. This TV serial depicts how a father's excessive hardships cause the children to rebel, resulting in a loss on both sides.
Bewafa surrounds around how a relationship can fall apart because of a wife's extremely possessive and distrusting nature. As a result, it entices the husband to do exactly what the wife fears the most.
The primary theme of this drama is the concept of watta satta. It showcases how a tragedy can change relationships and people's perception of the victim.
The story revolves around how mistakes made by women are never forgotten or forgiven by Pakistani society.
One of the hottest ongoing TV serials is essentially about the lives of an ordinary couple, who have different needs and mindset which slowly drifts them apart.
This drama is all about friendship and jealousy. It is a story of two friends who are very close to each other. But unfortunately, one of the friend's envious nature destroys their bond completely.
Geo Entertainment
It is a story of two lovebirds who are in love with each other since their childhood but are unable to get together. There are different circumstances prevailing due to which the two cannot be together and their love story takes a different turn.
Mohabbat na kariyo is a story about Zara, a middle class girl who is in love with a well-off guy Asad. Their union is faced by strong dissent from Asad's mother, Tasneem. To her, nothing matters more than one's status in society. This impossible standard is what Zara fails to meet.
Yaariyaan is all about a woman who is unhappily married to a man she has no feelings for.
An emotive storyline which focuses on the woes of a female working in a corporate environment. Moreover, it also inculcates all the struggles that a woman typically faces at her workplace.
It is the story of a girl named Zara who is the orphaned cousin of Alizey; an insecure, selfish and jealous girl to the core. Alizey succeeds in creating obstacles for Zara's upcoming marriage, making her love life a complete mess. How Zara comes out of this mess is one to look for!
There is mad love, deceit ad betrayal in this serial.
It is a journey of Momin and Momina, where former's journey is to rediscover his roots while the latter's journey is to maintain the livelihood of her family by fateful events their paths will join.
Hum TV
A story which surrounds around a group of high-spirited friends who help, support, and enjoy one another's company as they overcome the hardships in their life.
The story of Daasi is basically about a vivacious and bubbly young girl and a strong successful businessman who find their way towards one another, and struggle to maintain their relationship amidst the struggle in their life.
Another classic drams which talks about the split personality disorder, where Zahid Ahmed is depicting a male character suffering from Dissociative identity disorder (DID), a psychological condition where in a person experiences two or more personality states taking control over the person.
A drama which has a fiercely heroine-focused plot which tells a story of a roller-coaster love saga.
Khaas is a story which revolves around an ambitious, young female who gets married to an established man. However, things do not shape as well post-marriage. That is when the man's friend tries to emotionally support the female but it goes further worse.
It revolves around the dynamics of men and women, and the cruelty that can arise in feudal homes, when men do not give them the respect they deserve.
The story is about a young vivacious woman whose life changes forever when a she is thrown headfirst into a forced marriage.
Urdu1 TV
Shehrnaz is a story of an ambitious woman who dreams of becoming an actress. However, the family background and the resources doesn't let her become one. The price of becoming one is unmatched.
A typical family story in which the wife of the lead character dies and children get busy. However, the man finds another young beautiful woman but things are not easy-peasy in their relationship.
Top TV Dramas Completed
A Plus Entertainment
It's exciting to have a jinni as a beloved and maddening when the ghost has a human rival. The clash of human strengths and supernatural powers creates an eerie impact that haunts you forever.
The story revolves around a married couple, though spoilt by their respective families, are desperate to escape this attention.
The story is about a couple who married secretly. Asad Malik has a negative role in the drama who left her 1st secret wife during her pregnancy.
Mera Naam Yusouf Hai (2015)
A love story of Yousuf and Zulaikha. It is about the challenges they face for their love.
It is a story about two sisters. It revolves around the concept of wishes and desires of a human being. If not uncontrolled they can lead a person towards disaster.
Dumpukht – Aatish-e-Ishq (2017)
A story which highlights the orthodox point of view concerning the norms and traditions in the villages in Pakistan. The story will portray the reality as to why and how people go and interact with peer's in villages and is it really beneficial or not?
It is a unique story as it covers the struggle of two girls, they tries to get rid of the tradition where girls are treated like a commodity.
ARY Digital
Zahra belongs to a lower middle class family and Maliha comes from an upper class household, yet their class difference has never threatened their unbreakable bond.
A story revolving around the life of a feudal lord, who's pursuit of an inheritor.
Kaafir revolves around a girl, who is an outspoken strong soul. On other hand, a strong and powerful channel head who considers himself a and is an atheist. Things take a worst turn where the non-believer gets humiliated by the girl and the latter swears revenge from her.
It is about emotions that still exist within few inhabitants of an emotionless society of New York, as they have their roots back to the socially bonded society of Pakistan.
A story of transition of a lower middle class girl, Umm e Kulsoom!
Main Gunahgar Nahi (2013)
It is a tragic story of a young woman, whose world turns upside down after she becomes the victim of a barbarous crime.
Hamza Ali Abbasi plays the role of a young man as he struggle to win the woman of his dreams.
A tragic story of a young woman, who is violated and pillaged by her own brother in-law. She is unable to find any support from her family and loved ones.
On this earth, a mother can sacrifice her own life for you. But can any mother take away the life of her own daughter?
Story of trust, relationships and regrets, revolving around five people with different backgrounds.
In Dil Lagi, strong women breathe new life into a story of unrequited romantic love.
Suhana [lead character] is a young energetic girl studying in university. She belongs to upper class family but her family has religious background, and are firm and sacred.
It is a story of Nayel who is in search of a girl for marriage but his mother always has a problem with every girl she looks for him.
Mubarak Ho Beti Hui Hai (2017)
The drama is an eye-opener as its small run left a number of parents with questions about how they treat their daughters.
The story of Ghairat revolves around honor killing.
It talks about how social media can become a curse for some one's life and destroy everything. It is a mirror for today's young generation,which has become so blind in love that they even forget their parents and rest of family or friends.
A story which exhibits a Hindustani family that was divided mercilessly before the partition of Pakistan by the unfortunate time incidents. The drama also has a political take, including British Raj, All-India Muslim League and Indian National Congress.
It is a story about love, betrayal, selfishness and its psychological effects.
This series follows the stories of seven separate women who are brought together coincidentally when they ride in the same train compartment.
Inspired by a real-life incident, this story is based on the brutal truth of our society that is 'child abuse'. There is an increase in the victims in recent years, and there is a dire need to create awareness about this social issue.
It highlights this issue in a very dramatic manner, revolving around the story of Shafay, who is an AIDS victim without knowing the fact that how it has happened to him.
The series follows the story of a limping girl who finishes every one in her way in order to gain her own prosperity.
The story of 'Khudparast' revolves around how multiple lives are destroyed for the sake of happiness of one self-obsessed girl!
Koi Chand Rakh is an extraordinary tale of love, obsession, sacrifice, and heartbreak.
It is a story of two individuals from different backgrounds who became victims of their circumstances and are destined to spend their whole lives with each other.
Cheekh is the journey of a woman who fights for justice for her closest friend. A story of a strong-headed and outspoken girl and believes in speaking the truth at all times.
Kaisa Hai Naseeban (2019)
A wonderful journey won our hearts for what it was, an eye opener with the harsh realities of life, presented as they our.
As the name suggests, it is a story in which an elder sister in law is extremely jealous of the younger sister-in-law which destroys both their lives.
It revolves around the journey of a girl who faces marital abuse, and wants to be free from the marriage, but is afraid of facing the wrath of the society.
Geo Entertainment
It means two roads/decisions leading in different directions. The story explores a love triangle between a guy and two girls, the girls both coming from very different social classes, and the push of individual desires against duty to family.
Azar Ki Ayegi Baraat (2009)
A not-so-typical Pakistan comedy series.
Dolly Ki Ayegi Baraat (2010)

Dolly ki Ayegi Baraat is a Pakistani comedy-drama and the sequel of hit drama Azar Ki Ayegi Baraat.
It is a serial that not only deals with the issues of marriage, divorce and domestic violence but also recognizes the strength, talent and courage of the modern Pakistani woman.
Taakay Ki Ayegi Baraat (2011)
Takkay ki Ayegi Baraat is a Pakistani comedy-drama twhich is the third installment of its kind. It is a continuation of the hit Dolly ki Ayegi Baraat in the Evernew's popular storyline of Kis Ki Ayegi Baraat.
Khuda Aur Mohabbat (2011, 2016-17)
A young college graduate from a modern elite family from Islamabad falls in love with the daughter of an Imam.
The story has some interesting twists and turns with Tooba getting forcibly acquainted with his drunk cousin Zavyar, Wahab marrying Meena, Ramis getting brutally beaten up by Wahab's men.
Annie Ki Ayegi Baraat (2012)
Annie Ki Ayegi Baraat is a 2012 Pakistani drama sequence of the Kis Ki Aayegi Baraat.
It is a blend of human choices impacted on by fate itself. The destiny is already decided high above the skies, it is an individual's choice which path they take….wrong or right!
The show tells the story of strict customs and rituals of feudal times and its impact.
The plot of Adhoori Aurat revolves around an innocent and educated girl, Maryam who lives happily with her parents and 2 siblings, brother Sultan and younger sister Aminnah.
It is a story of rich money launder and male protagonist, Faisal Qureshi who plays the role of Bashar, who is involved in corruption and uses wrong means to earn money. He loves his two sisters and can do anything for them.
The story is about a a poor girl Qudisya who gets married to Aaliyan accidentally. When her in laws called off the wedding because Qudsiya's parents fail to fulfill their dowry requirements.
It is about a young woman (Mawra) who is innocent, fun-loving and bubbly by character she liked Amaan (Faysal Qureshi). Maryam puts forward the proposal of marrying Faisal Qureshi and they happily get married and Maryam lives a life of bliss.
Mujhe Kuch Kehna Hai (2016)
It is a tale of a young girl whose husband left her when she changes her focus from him to their kids.
Hari Hari Churiyaan (2017)
The plot unfolds a complex tale of love and revenge. The bubbly Aiman Khan is in love with her cousin, played by Wahaj Khan. However, family politics plagues their relationship and Khan ends up marrying Hasan Ahmed.
The theme of Malkin revolves around selfishness, social behavior towards the family structures, and conspiracies.
Khan is the story of a homicidal kingmaker, who has strong influences in making and demolishing government.
Mohabbat Tumse Nafrat Hai (2017)
The story of a love triangle between three cousins. Each must make sacrifices in the name of love and family.
It focuses on the issue that how selfish a person can behave, when they get a little hope for the better future, even they forget their present belongings and relationships.
A sister struggle to avenge the murder of her only brother who was killed by a short tempered politician only son.
Ab Dekh Khuda Kia Karta Hai (2018)
It is a tale of a corrupt businessman who harasses innocent girls by offering them a job in his company. When Maryam, one of his employees, rejects his preposterous demands, he falsely blames her in a scam.
A middle-aged, well off, family oriented man loses his love interest after his two sisters creates chaos.
A plot surrounds around a middle-class background, Zara Noor Abbas as Reham will be seen as a simple and shy girl who share a strong bond with her father. She's committed to her cousin who is also very fond of her.
It follows the story of a very religious as well as meek girl. She comes in contact with a guy who comes from a liberal family. The two end up marrying each other but begin to experience problems in their marriage that leads to differences.
Hum TV
It is a story about the curses of poverty that lead to extreme kinds of materialism, how poverty defaces human emotions and turns blood relations into insecure parasites.
Essentially, the story revolves around two individuals who are close friends of fifteen years, living in the US. Both are secretly in love with each other. But when Danish goes to Pakistan to meet his mother, she rejects Zinia as she is too aged to be married.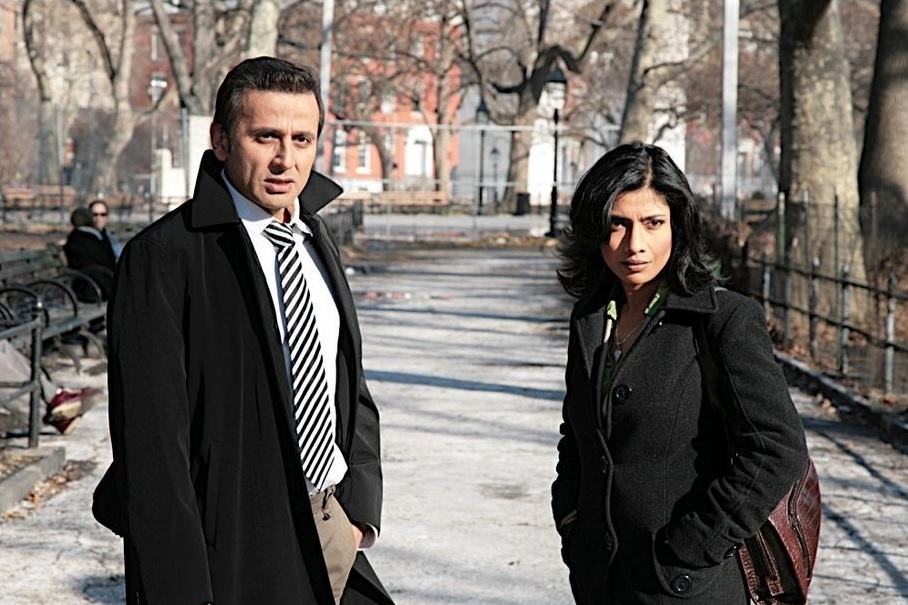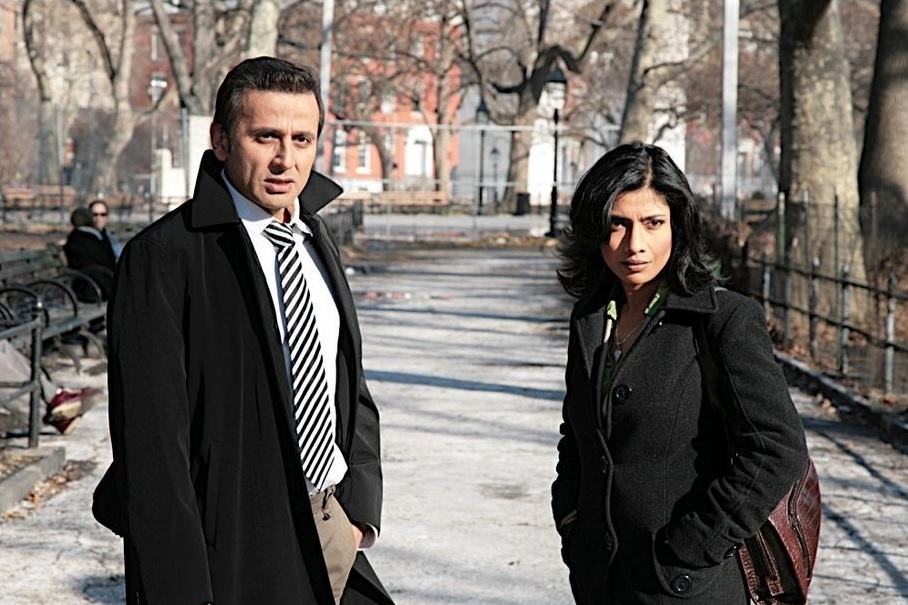 Meri Zaat Zarra e Benishaan (2009-10)
A tale about a woman who was wrongfully accused of adultery and her daughter from the second marriage, who later finds the truth about her mother's past as she herself gets married into the same family.
The drama depicts the story of Bano, a girl from a close knit Muslim family living in Ludhiana (located in undivided Punjab) in the pre-1947 era.
Main Abdul Qadir Hoon (2010-11)
A unique story of a boy named Abdul Qadir (Fahad Mustafa). He has a heart of gold whose life goes through many twists and turns because of people around him trying to influence him.
This drama narrates a story about two sisters, Aiman and Saman who belonged to a low income household. Saman, the younger sister who dreamt of making it big in life, was arrogant and materialistic, while Aiman, the older one was compassionate, loving and believed in sacrificing.
To fulfill her mother's dying wish, middle-class Khirad marries elite Ashar. But those who disapprove plot to turn Ashar against his wife. Probably the greatest drama serial lately.
It is a story of Balwant Kaur and Iqbal Bhatti, a Pakistani-origin couple with a conservative lifestyle that has been living in New York for 30 years.
Mata-e-Jaan Hai Tu (2012)
The drama follows the lives of two Columbia students, Haniya Sajjad and Ibad Uzair.
The drama shows the trials and tribulations a woman has to go through in order to win the love of her husband.
Mere Qatil Mere Dildar (2012)
Maham, a working woman falls in love with Umer and later gets married to him. Subsequently, she discovers that the man who had been stalking her is actually Umer's brother, Bhaktyar.
The story revolves around a beautiful day-dreamer, only child to very rich parents. She is a student of fine arts who makes the sculpture of the man of her dreams and falls head over heels in love when she finds the breathing manifestation of it in Salman Ansar (Mikaal Zulfiqar).
Zindagi Gulzar Hai (2013)
A tale about Kashaf, daughter of a school teacher manhandled by her father considers men trickily and life unfair, but Zarun's true love convinces her to give up this thinking. She ends up marrying him
A Pakistani drama serial about the love triangle story of a young man and two women.
It is a story of two best friends who are paternal cousins, Arzoo and Kiran. Former is a rich girl who loves her rich maternal cousin Sikandar. On the other hand, Kiran's cousin Adnan likes Kiran but couldn't propose her due to his financial condition and his sister's marriage.
Mohabat Subh Ka Sitara Hai (2013-14)
It revolves around a poor orphan girl, Romaisa (Sanam Jung), who lives with her cruel and money-minded aunt (Farah Shah).
A beautiful, romantic, and sensuous story, which revolves around Dania (played by Saba Qamar) and Bunty (Played by Noman Habib).
The story focuses on gender biasness and the difference between the classes in terms of the affluence level.
Diyar-e-Dil follows the lives of a dysfunctional family led by Agha Jaan and his grandchildren, Wali and Farah. It is told in a heavily serialized manner.
This series revolves around a girl who is struggling for the rights of women after being abused by poor mentality people of the society.
The story revolves around two neighbors. They live in a provincial town in Sindh. Manahil, nicknamed as Mannu is best friend of Salahuddin's younger sister Beeya (Aiman Khan).
The story follows a family in a village with a young girl (Meera) who turns out to be extremely successful after being dumped by her lover. The drama also includes the story of Sajjo who marries again to Imtiaz for his shelter and help to raise her daughter but Imtiaz has his own intentions.
Sang-e-Mar Mar is a story of love and revenge, and lies that can annihilate families and relations. The story rotates around youth companions Shireen and Aurang.
It is a story of a young girl who was sold off by her family to the Chaudhry family where her brother had killed her fiancé.
The drama showcases the story of a young man Arish ( Feroze Khan) who is a carefree student engaged to a bossy Hina (Ramsha Khan) who has him by the leash.
It reveals how jealousy can lead to envy and eventually making people do horrendous things.
Alif Allah Aur Insaan (2017)
Alif Allah Aur Insaan is the story of trust and relationships, story revolves around five people from five totally different backgrounds and their faith and conviction.
The story is about a stubborn girl, Sassi (Sajal Aly), who makes her father Khayyam (Noman Ijaz) ideal and follows his footsteps and treats her mother Mumtaz "Mammo" (Irsa Ghazal) exactly like how Khayyam treats her.
Tale of three families. A girl who witnessed her mother murdered by her father. An educated family struggling to find its place in society.
Tau Dil Ka Kya Hua (2017)
This is the story of a girl who lives her life according to her father's wishes.
Daldal is a drama with many lessons and a promising story. It reflects on the evil practices of society that are still being carried out to this day.
Dar Si Jati Hai Sila (2018)
The plot of Dar si jati hai sila revolves around the joint family, where Sila is engaged to her cousin Raheel. As the story reveals, it has been seen that she has been harassed by her Juwi Mamu.
It follows the story of Jiya-Arsal who are in Nikaah, living separately as the Rukhsati is yet to happen.
It begins with an orphan girl who is abandoned by her mother, a maid. The mother left her to protect her daughter from being sold by her alcoholic father. The mother asked her employer, Azra Mansoor, to raise Asma and she agrees.
Tawaan is a story of revenge. Two cousins who were engaged to be married. Shehroz's father Irfan (Munawwar Syed) happens to be a lawyer who later fights all the legal battles for his son when he lands himself in trouble.
It revolves around two nawab families. Hania Aamir as Daneen and Shahzad Sheikh as Areesh will fall for each other but will have to confront their family norms in order to be together.
Ranjha Ranjha Kardi (2019)
One of the most iconic dramas in Pakistan's television history. It's a story about a slum girl (Noori) and the harsh reality of society. Noori has a dream to live a respectable life but faces too many hurdles to find that living standard
Storyline of Inkaar revolves around the plight and suffering of a brave girl, her battle against powerful and corrupt opposition and the flawed justice system.
A drama which is about a middle-class girl, Abru who tries to win bread for her family, and an upper-class, mysterious guy, Meer, who is the owner of Muraad Industries.
Sarah Khan will be seen as Warda who is a young, innocent girl and dreams of a fairytale after marriage. She falls in love with her colleague, Gohar Mumtaz as Haris and they both get married.
PTV
A Pakistani social satire TV serial which revolves around a madrassa (school) where adults are provided an education in a satirical and humorous environment.
Khuda Ki Basti (1969, 1974)
The novel is about life in a Karachi slum built after the independence of Pakistan in 1947 and about the struggles in the lives of poor people living there.
A young couple get married without telling their parents who do their best to split up the relationship. It focuses on the ups and downs of the couples marital life and how a strong woman, wins her evil father-in-law.
A comedy series which follows 'Allan' shown as a clever business-minded person, coming up with some immoral tricks to earn fast money. He used to use 'Nanha' as his stooge.
'Uncle Urfi' is a Pakistani expatriate in Canada, who returns home and the story goes on. The heroine, Beena, makes her entry in the third episode and joins the family of Uncle Urfi, who gradually takes interest in her but does not express his love.
An epic story of a brutal landlord's decision to fight the government to preserve his elite status that he inherited from his ancestors.
The content of the show includes satire and parody, with some slapstick comedy. It is widely considered to be a trendsetter in its genre, with its content being ethnically balanced and written to respect all Pakistani communities.
It revolves around a young ambitious girl Sana Murad (Shehnaz Sheikh). Due to her father's early death, her family is not so well-off and she dreams of being rich and prosperous like her friend Sara (Misbah Khalid).
The story of the drama revolves around a couple who comes to a city in search of work. This simple, innocent couple while performing their domestic-help jobs in different houses. The couple help many people in solving their problems.
Andhaira Ujala (1984 – 85)
The main theme of this TV series was to show a police team fighting crime in their locality in humorous situations.
It is the story of two sisters who lose their parents and go to live with their aunt.
This TV comedy drama is for those who appreciate the value of principles, family values, and respect for elders, and above all have an insatiable appetite for fun and humor.
The show centers on a team of doctors in a hospital in Karachi and revolves around their routines at the hospital and their private lives at home.
The drama is based on many stories on multiple issues of the society and indirect criticism of the Martial Law and the military regime in Pakistan and the electoral system.
It was a story of two prisoners who escaped from jail.
Story of a widowed nurse and a wounded soldier who met in Dhaka during 1971 leading to a life long relationship between them and how they had to struggle to create balance between new and old relationship.
A fictional guest house named Guest House located in a posh area of Islamabad. It is run by Mr. Shameem and his wife with the help of three permanent regular employees, Naveed, Murad and Rambo.
TV play about everyday life of army officers at Pakistan Military Academy.
It revloves around a couple whose relationship was on the rocks. Additionally, the play also helped dispel widespread stereotypes of stepmothers, who generally have the tag of being 'evil' in our society.
Story about a untroubled life who wishes to spend the best time with her entire family, live in the moment, believes that where there is a will there is a way and dreams about someone who will stand out.
Sitara Aur Mehrunnisa (1992)
The story was about two cousins Sitara (Atiqa Odho) and Mehrunnisa (Sania Saeed) and what problems they have to face after their marriages.
Manchalay ka Sauda (1992)
It's a story of a spiritual journey of Irshad, a multi-millionaire divorcee, who looks for the truth about his inner self and his spiritual being
The drama shows the different roles of women in Pakistan. It compares the women in the village to the urban women.
A spiritually-based drama.
The story is about a village girl named Marvi who goes to the city to study, with the aim to come back to her village and improve the living.
Directed by Abid Ali, this was the first drama serial which was shot abroad.
Captain Hamza is an Indian Army Captain and a Kashmiri by origin. After conflicts with the administration, he resigns from there and opens up a clinic for the poor but is persecuted for allegedly treating militants.
This drama showed how five friends who were highly educated decided to make their lives more purposeful by helping their country and people.
A sitcom which became very popular.
Another Pakistani comedy drama sitcom with quite a heavy cast.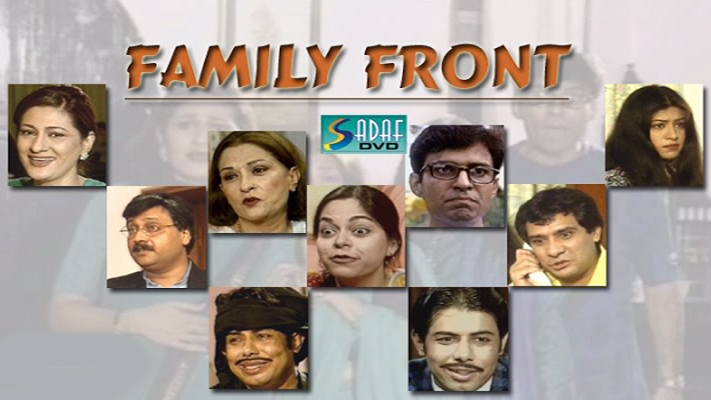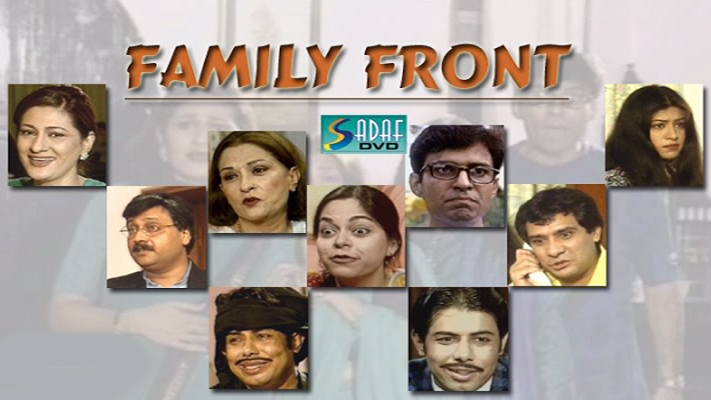 Its a romantic and love story drama.
Alpha Bravo Charlie (1998)
A coming-of-age story of Faraz, Kashif and Gulsher – three friends who join the Pakistan Army. Their relationship is tested as they part ways to separate assignments in Bosnia, Siachen, and Lahore.
Boota From Toba Tek Singh (1999)
The main theme revolves around Boota (Faisal Qureshi) who moves from the small town Toba Tek Singh to settle and study in the larger Pakistani city of Lahore.
Debut drama serial of famous singer, Ali Zafar.
Story revolves around a couple, Mr. Mahmood and Mrs. Zaibunnisa. Mr. Mahmood is an angry person and always tries to suppress his wife. She files a case against him for divorce.
Story about a not so charming in Oas. She plays a forever complaining wife of Babar, who finds every bahana in the book to leave her husband every once in a while.
A king in the Mughal era is unable to maintain a stronghold over his kingdom. The women in his harem take advantage of his vulnerabilities and influence his decisions.
Urdu 1
A light comedy-drama serial, that follows the lives of overseas Pakistanis living in the Jackson Heights neighborhood of New York City in Queens.
Mere Humdum Mere Dost (2014)
Aimen, a 20-year-old girl is raised by her mother Zainab in absence of her father Taufeeq. During her last days, Zainab wrote letter to Taufeeq and requested that he raises Aimen. Taufeeq receives the letter when he was about to leave for US with his wife Almas and son Sahir for his admission to an American university.
This is the story of a girl who lives her life according to her father's wishes and tries to become a good wife but unfortunately she did not get any acknowledgement until her last breath.
It is a biographical based TV show on the famous, controversial Pakistani figure Qandeel Baloch who was murdered by her brother in the name of honor in July 2016.
Do share your personal favourites! Personally I have quite a few from the list … East or west, our drama is the best!
Trivia Time:
1. Which block buster play mentioned in the list did the Junoon star, Salman Ahmad play the male lead in? 
2. Which super awesome, Samina Peerzada play mentioned in the list has been based on a true story?
---
as per our monitoring above Story originally appeared on
* this Source → *
325
---
→ Story You're Creating or Missing . . .
Content Published By
Szen

the Global Open Profile to Publish Story